The following information on the Rey family traces the American Granados family's heritage back to its origins in Spain. The information below was compiled by Luis Granados, II (aka "Sonny"), son of Luis Granados, grandson of Ramon Granados and Maria Concepcion Rey.
---
The oldest known Rey ancestor was Manuel, who married Maria Pozo. They had three children:
Antonio; Teofilia, who married Emilia; and Salvador.
Antonio Rey was a highly successful builder and architect who married Maria Concepcion Capdevila Munoz. They lived in luxury in Seville and had seven girls and a boy.
The Children were as follows:

Viriato - son
Luisa (aka "Cha-Cha")
Emilia
Maria de la Concepcion
Florentina
Celestina
Maria
Modesta
After examining a building under construction, Antonio Rey contracted pneumonia, which later turned into tuberculosis. A year later he died, leaving the family nearly penniless. His son, Viriato, died in much the same manner.
With the loss of both breadwinners, the family had to find a means of support. They sold pictures, taught music and took in sewing to survive.
Luisa "Cha-Cha", the oldest, never married, and was the governess for a wealthy family for three generations; Emilia married German Repetto. Florentina married the painter Nicolas Alperiz, Celestina married a man named Amparo, Maria married Julio Venegas, and it's unclear who Modesta married.
Emilia's husband, German Repetto, was a Justice of the Supreme Court. Their son, Manolo, also a Supreme Court Justice, didn't like sitting on the bench hour after hour, so went to school and became a dentist. He found he wasn't making enough money, so got re-appointed to the Supreme Court.
Maria de la Concepcion married Ramon Granados which marked the joining of the Granados and Rey Families.
It was said that Concepcion, born July 31, 1881, was in the kitchen only twice in her life - once to play with the cook's daughter, and the other when invited to a Christmas party. She learned sewing and music, and became a teacher of piano and voice. On July 8, 1901, she was tested by the Academy of Seville Philharmonic Society and proclaimed a Professor of Sight Reading.
After marrying Ramon Granados by proxy in Seville, Concepcion joined him in Cuba.
---
For a clearer view of the genealogical tree it may be helpful to click on the listings on Wikitree.
Starting in 2005 under the auspices of Uncle Tony the Family commissioned a series of professional genealogical investigations looking at the ancestry of Maria Concepcion Rey Capdevila and Ramon Granados Marquez (see also Granados Family in Spain) from researcher Matthew Hovius. His series of reports is listed to the right. Earlier reports are contradicted in some details as new information has come to light. Details of these reports are summarized below.

The Ancestry of Maria Concepcion Rey Capdevilla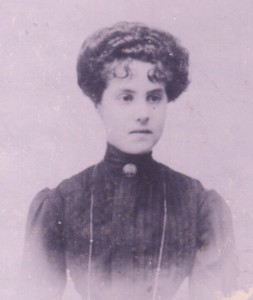 This report is a third version, with additions, of the ancestry of Concepción Rey Capdevila, who was born in the city of Seville in 1881 and subsequently emigrated to the United States with her husband, Ramón Granados Márquez.
Initial work focused on documenting Concepción's immediate ancestry within the city of Seville, and faced challenges resulting both from the research facilities in Seville and from the movements of the Rey family itself. With regard to the former issue, genealogical Research in Seville is hampered by the fact that all of its sacramental records are still in their parishes of origin, and the only ecclesiastical archive with any centralised holdings, the Archdiocese Archive, was closed for over a year. Regarding the latter issue, the fact that Antonio Rey and his father-in-law José Capdevila both worked in the building profession probably influenced their families' frequent change of address; they are never to be found at the same place in any consecutive municipal census lists. Fortunately, Concepción's birth in a census year made it possible to find her family at the address given on her birth record, determine her mother's age, and then find her mother's birth record after searching through over 2,000 entries for children born in Seville in 1843. This record made the rest of the research possible. The most recent additions to this report come from two marriage licence application files located in the Archdiocese Archive, those of José Capdevila and his father-in-law José Muñoz. These files contained the baptism records of both spouses as well as other information about their families.
Opportunities for Further Research

There are still some avenues of research open to continued work on Concepción's ancestry, principally that of her father. Antonio Rey's family leads to Sanlúcar de Barrameda, a parish whose records are known to be highly complete and well-preserved for at least 200 years before his birth; the Rey line then leads to El Puerto de Santa María, a parish which is not receptive to enquiries from researchers. Some additional research on Concepción ancestry through her great-grandmother Ana Conejero has been made possible by Ana's baptism record, which revealed that all four of her grandparents were born in towns other than Seville. Unfortunately, Concepción's Capdevila and Castillo ancestry appears to be out of reach, at least without considerable searching. The baptism record of José Capdevila did not name any of his grandparents or provide any information about their origins. A search in the index to wills at Cádiz revealed too many Castillo references to identify any that could at first glance be considered promising. There was a single will made by a Capdevila from Barcelona, which could have been most valuable, given the possibility that Ramón Capdevila may have married Candelaria del Castillo in her native city; but the testator was a doctor who had no sons named Ramón, and though he does not mention any of his grandchildren, it is unlikely that the family's status would have dropped from doctor to bricklayer in just two generations, even in contemporary Spain. Surviving marriage licence files from 1809 in Seville did not include that of Ramón Capdevila, and those from 1808 have been lost, so it appears any progress with the Capdevila and Castillo families would require the discovery of the couple's marriage record in either Cádiz or Seville.